Plumbing News
MFS Supply Launches New Line of Plumbing Fixtures.
Ohio-based real estate supplies company MFS Supply has launched a new line of plumbing fixtures for laundry rooms, bathrooms and kitchens. Available in a variety of finishes, the new line is offered nationwide.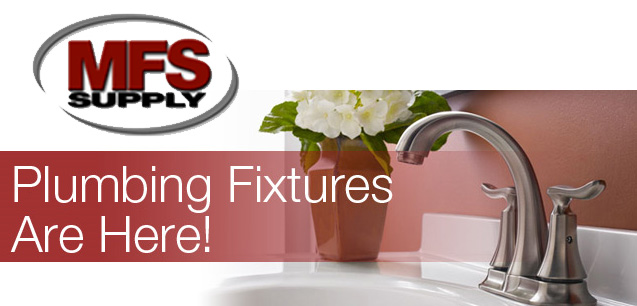 In order to better meet the needs of its current and potential customers, MFS Supply -- the largest source for affordable property management and security products in the United States -- has introduced a new line of plumbing fixture products for kitchens, bathrooms, and even laundry rooms. Each comes available in a variety of different finishes, and is available across the nation.

"We are excited about the opportunities that this new product line will bring to MFS Supply. We are bringing more to the table for our current customers to help make their lives and shopping easier and more convenient," said Brandon Guzman, MFS Supply's Director of Sales.

MFS Supply decided to launch this new series of products as part of an effort to make the shopping experience of all their customers smoother and easier. By expanding their line of products with these new plumbing fixtures, MFS Supply has created a one stop shop for any and all of their current and future customers.
Story continues below ↓
---
advertisement | your ad here
---
"The new line of plumbing fixtures will drive revenue and competition for MFS Supply," explained Guzman. "Offering plumbing fixtures will benefit our customers by saving them time by shopping in one place."

This new line of plumbing fixtures is 10% off through the end of September, which means customers will be able to get the products they need to fix up their bathrooms, kitchens, or laundry rooms at a competitively low price.

Guzman noted that MFS Supply's customers have so far been very enthused about the company's commitment to consumer satisfaction. By allowing customers to include the new plumbing fixtures in with their regular preservation supply orders, they no longer need to go anywhere else to get realty products. They can get them all right there at MFS Supply.

Founded in 2006, MFS Supply understands the unique needs of property managers, real estate agents, and preservation contractors. The company has a large inventory of security products for both home and business. To lean more, visit mfssupply.com.

# # #