Plumbing News
Chicago Faucets Announces Same Day Shipping of CFNow!™ Products.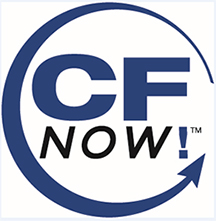 Chicago Faucets, the leading manufacturer of commercial faucets and fittings, has announced "same day" shipping of products in their exclusive CFNow!™ program. The CFNow! program includes approximately 500 of the company's most popular products including electronic, metering and manual faucets, and various replacement parts and components.
The CFNow! program allows customers to control inventory levels, reduce expenses and provide products immediately. The program is continuously reviewed and updated to reflect product demand. CFNow! orders entered before 12:00 p.m. CST qualify for same day shipment and are shipped complete.

"We are excited that our most popular products can now be shipped faster than ever before…the very day they are ordered," says Adam Molberger, product manager, Chicago Faucets. "Any product in our catalog or on our website designated CFNow! qualifies. It's our way of improving service to our customers, making sure everyone receives the products they need when they need them, especially when an unanticipated deadline arises."
Story continues below ↓
---
advertisement | your ad here
---
Chicago Faucets is a proud partner of WaterSense®, a program sponsored by the EPA, designed to protect the future of our nation's water supply by promoting water efficiency and enhancing the market for water efficient products, programs and practices.

Chicago Faucets is a charter sponsor of the Alliance for Water Efficiency, a broad-based non-profit organization that is dedicated to the efficient and sustainable use of water. It brings together a diverse range of stakeholders to advocate water-use efficiency and conservation.

Chicago Faucets is a member of the U.S. Green Building Council. USGBC has developed The Leadership in Energy and Environmental Design (LEED®) Green Building Rating System™, to measure the efficiency and sustainability of buildings constructed in the U.S. and Canada, and is accredited by the American National Standards Institute (ANSI).
The Chicago Faucet Company is part of the Geberit Group, a European market leader and global provider of sanitary technology. Since 1901, The Chicago Faucet Company, located in Des Plaines, Illinois, has offered commercial and residential products built to stand the test of time. A combination of the best engineering, finest materials and quality workmanship has made Chicago Faucets the specified choice in many of the finest building projects throughout North America.
As European market leader, the Geberit Group is a global provider in the area of plumbing technology with sales of CHF 2.8 billion and more than 12,000 employees in nearly 50 countries worldwide.

For additional information on the CFNow! program, contact The Chicago Faucet Company at 2100 South Clearwater Drive, Des Plaines, IL 60018, or call 800-566-2100. You can also visit Chicago Faucets at chicagofaucets.com.
# # #