Plumbing News
Belimo Released New Potable Water Valves.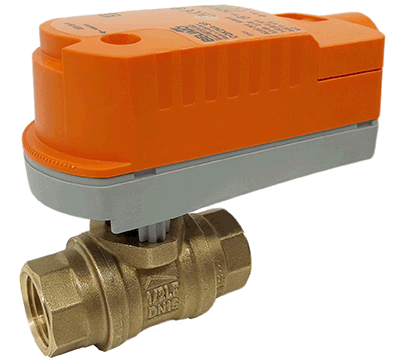 Belimo is excited to release a new range of potable water ball and butterfly valves to control flow for drinking water and food/beverage applications. These NSF-certified valves offer lead-free brass bodies (ball valves), ductile iron ASTM A536 (butterfly valves) for on/off or floating point control with operating ranges up to 230psi, depending on the series.

Belimo's new potable valve assemblies are certified by the National Sanitation Foundation NSF/ANSI-61-G via the methods and values defined in NFS 372 to ensure customer safety. This comprehensive range is engineered and manufactured for dependable, trouble-free performance providing superior flow control and long-lasting reliability. Valve offering includes 1/2" to 6" approved for use in the Food & Beverage industry.

Story continues below ↓
---
advertisement | your ad here
---
"Our customers asked, and we are delivering. These potable valves incorporate our same proven performance, reliability, and fast delivery, states Russ Brown, Product Manager. They are NSF-certified fluid control solutions that enable our customers to meet the safety standards for components of purifying water systems."
About Belimo
Headquartered in Switzerland, Belimo is a global market leader in developing, producing, and sales of field devices for controlling heating, ventilation, and air conditioning systems. Sensors, control valves, and damper actuators make up the company's core business. Belimo was founded in 1975 and is listed on the Swiss Exchange (SIX) since 1995, employing approximately 1,900 people in over 80 countries. Belimo has developed intelligent IoT-enabled devices for HVAC systems that provide valuable data for customers to improve the efficiency of installation and commissioning and control, service, and optimize buildings more efficiently and remotely to meet future needs of buildings.

# # #