Plumbing News
Plumber Gets Free Press Tools Through Viega Rewards.
Before Jasper Plumbing had enough press tools to go around, every day started with some swapping to ensure the tools were on the right trucks and headed to the right jobs.

The crews that had the press tools could work faster than those that didn't so the Lindon, Utah, contractor had to account for that in its planning. But now that Jasper has an additional four Ridgid tools (an RP340 and three 241s) to go with its six Milwaukee press tools, every crew has a press tool and Jasper Plumbing has never been more efficient.

The best part, according to ownership partner Boe Jasper, is that the company didn't have to buy the new press tools and jaws. It earned them for free through the Viega Rewards customer loyalty program.

"We've been Viega customers for a long time because we like the products. To get four new pressguns as a reward for using the best products is unbelievable," Jasper said.

How Viega Rewards works
The program is for contractors who use Viega because they know choosing the right products is essential to doing the job well. The program is simple: the more Viega product you use, the more free and discounted Viega products and tools you earn.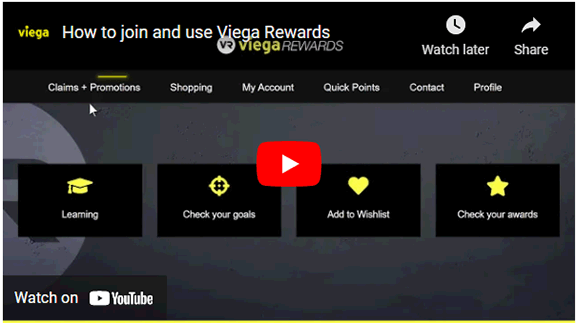 In other words, buy Viega, get Viega.
What can you earn? Everything from Viega products, press tools and jaws to clothing and training at Viega's seminar centers. In addition to the press tools, Jasper earned Viega hoodies and other swag it uses to reward high performers. The program is designed in tiers, so the more you spend on Viega, the faster you accumulate points.
Story continues below ↓
---
advertisement | your ad here
---
You can enroll at ViegaRewards.us. Once you're signed up, earning points is as simple as uploading invoices on the claims page of the rewards website. Due to the popularity of the program, it can take some invoices 30-45 days to be processed, but points are issued daily.

The program already has awarded more than 208 million points.

When you've earned enough points to qualify, search the online catalog and choose your rewards, which we'll ship to you. Points never expire.

To learn more, visit the FAQ page of ViegaRewards.us.

Jasper Plumbing, a 52-person shop which specializes in residential construction, buys $60,000 to $80,000 of Viega product every three to four months. Then it's simply a matter of uploading the invoices and choosing rewards.

"We'd be crazy not to," said Boe Jasper. "If you're already using the products, just upload the invoices. It's a nice bonus from Viega for using them."

Enroll now and get rewarded for using the best products on the market. Buy Viega, get Viega.

Viega LLC, 585 Interlocken Blvd. Broomfield CO 80021
800 976 9819 | customerservice@viega.us
# # #