Plumbing News
DiversiTech® Acquires SPIN® Tools from Cimport.
Acquisition Provides HVAC/R Distributors and Technicians Access to State-of-the-Art Flaring and Swaging Tools. DiversiTech Corp., a leading aftermarket manufacturer and supplier of highly-engineered components for residential and light commercial heating, ventilating, air conditioning and refrigeration (HVAC/R), announced today that it has acquired SPIN® Tools from Cimport, a Brazilian company with over 20 years experience in the HVAC Market. The acquisition was completed on September 30, 2020.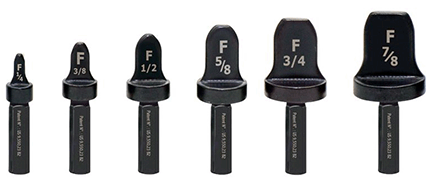 Introduced to the HVAC/R market in 2014, SPIN Tools feature an innovative technology to flare or swage copper tubing in seconds. Known for being ten times faster than conventional tools, SPIN Tools were designed to use a high temperature method for shaping metal materials without changing the underlying properties of the copper. The SPIN Tools product is sold through HVAC/R wholesalers globally.
Story continues below ↓
---
advertisement | your ad here
---
Andy Bergdoll, DiversiTech CEO commented, "With the addition of SPIN Tools to the DiversiTech portfolio we have further bolstered our presence in the HVAC/R Tools market. The addition of SPIN Tools to our comprehensive professional tools offering supports our mission to simplify the work of HVAC/R Technicians by providing labor saving solutions for flaring and swaging. The integration of SPIN Tools enables our wholesale partners to consolidate their orders with other DiversiTech products, simplify their logistics and reduce their freight costs."

For more information about DiversiTech, go to diversitech.com.

For more information about SPIN Tools, go to spintools.com.


About DiversiTech
Founded in 1971, DiversiTech® Corporation is North America's largest manufacturer of equipment pads and a leading manufacturer and supplier of components and related products for the heating, ventilating, air conditioning, and refrigeration (HVAC/R) industry. Headquartered in the Atlanta, Ga. metropolitan area, DiversiTech's mission for its wholesaler partners is to simplify their work. The Company is focused on growth through internal product development, external partnerships, and acquisition. Manufacturing a suite of products, which includes a wide range of mechanical, electrical, chemical, and structural parts for HVAC/R systems, DiversiTech brings unparalleled scaling capabilities and supplier expertise. The Company holds numerous patents and operates an advanced R & D materials division dedicated to bringing more value to its customers. The Company maintains over 1 million square feet of manufacturing and distribution space in key U.S., Canadian and European locations. DiversiTech has enjoyed a continued history of successful growth and has acquired industry recognized brand names including hilmor®, Imperial®, Quick-Sling®, UltraLite®, The Black Pad®, and Super Seal™.

About SPIN Tools
The SPIN Tools are the flagship products from Cimport, a company operating in the Brazilian's HVAC market for about 22 years. In 2014, Cimport's product engineering team filed for patents in Brazil and the U.S. for the SPIN Tools. Later, the patent request was extended for several countries in all continents. From the early versions of the SPIN Tools, presented in FEBRAVA 2014 and Chillventa 2014, to the ever-evolving tools available in 20 countries worldwide, Cimport puts commitment, science, design and care to bring the better, faster, simplest and the most revolutionary tools for flares and swages.
# # #