Plumbing News
Armstrong Announces New Features for Its Award-winning Pump Manager solution.
Armstrong Fluid Technology has announced new features for calculating and tracking energy-savings that are now available with its Pump Manager asset management solution.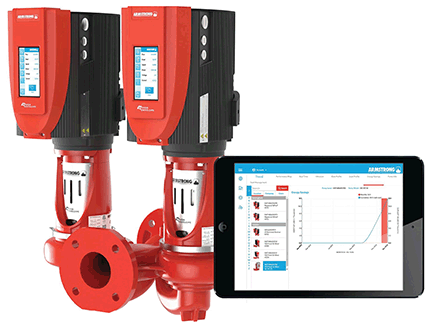 • The new "Base Case KW" feature now allows users to determine the cumulative energy savings of a Design Envelope pump since it was commissioned.

• The Utility Rate feature allows users to enter local utility rates for accurate calculations of the financial savings.

• The Local Currency feature now supports the presentation of operating savings in the preferred local currency.

• The use of CO2 index values supports the calculation of carbon emission reductions based on State or National figures for C02 index.
Story continues below ↓
---
advertisement | your ad here
---
"Pump Manager subscribers can use this information to compare the performance of similar assets across a portfolio of connected Armstrong equipment, setting benchmarks for on-going performance tracking", said Tunji Asiwaju, Armstrong's Global Performance Management Services Manager.

Armstrong's Pump Manager has been received multiple accolades since its introduction in 2019, including being named a Product of the Year by leading US and UK publications and a finalist in the 2020 AHR Expo Innovation Awards.

About Armstrong Fluid Technology
With eight manufacturing facilities on four continents, and employees around the world, Armstrong Fluid Technology is known as an innovator in the design, engineering and manufacturing of intelligent fluid flow equipment, control solutions and digital technologies.

In the shift toward digitalization and integration of fluid-flow systems, Armstrong leads the industry, bringing edge computing to mechanical systems, approaching energy optimization as a whole-building challenge and advancing the practice of full lifecycle management of mechanical systems. Focusing on HVAC, Plumbing, Gas Transmission and Fire safety applications, we provide energy-efficient and cost-effective solutions to building and facility professionals around the world.

Armstrong Fluid Technology is committed to sustainability. In 2019, Armstrong signed the Net Zero Carbon Buildings Commitment, a program launched by the World Green Building Council. As a signatory to the program, Armstrong has pledged to ensure that all its offices and manufacturing facilities operate at net-zero carbon by the year 2030.